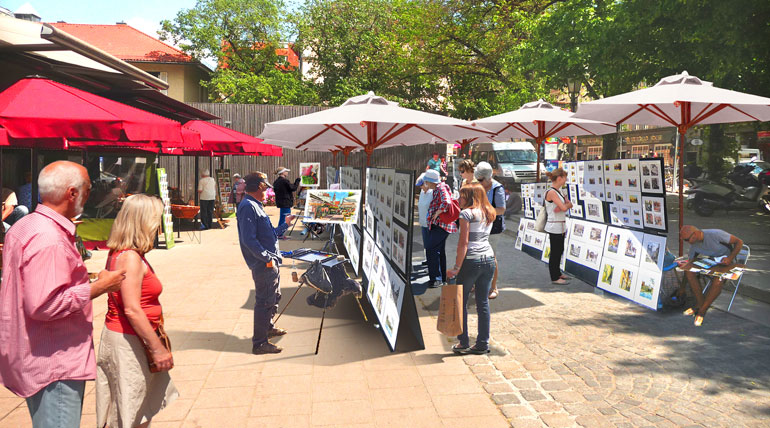 Hi Art Lovers,
We are organising an open air art event (ARTLOKAL) on the Viktualienmarkt Munich from the July 20-27 and we still have a few places free for artist who wish to take part and show there artwork.
The good news is it is free for all artists, each artist will receive a large robust fixed weather fest umbrella and display walls to hang your art work. The theme for the art event is ARTLOKAL, Bayern and it´s wonderful culture which can mean really lot, from portraits, landscapes, trachten, food, etc.
We are looking for different art median such as Paint, Urban Sketching, Photography, Sculptures, etc.
We feel this is a great possibility not just to show and sell your artwork, but also way for people to get to know the artist and his work, so you can explain what you are doing and show people how you work. The Internet is a supper platform for art work, but it can be a little impersonal, this is why met the artist is so important.
So if you are interested and an artist, incidently the event is for professionals and amateur's a like, living in Bayern then get in contact with us before 10.06.2019 as we have only a limited amount of places left.
Email: mailto:info@peter-guest.com
Take care
Peter & Team